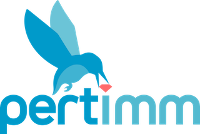 About
Pertimm is an innovative French company with more than 21 years of experience in artificial intelligence. Pertimm provides semantic search solutions dedicated to businesses such as search engines and virtual assistants (bots and chatbots).
Pertimm derives from pertinent and immediate which are principles that still guide all its developments. The company offers a fluid search experience to connect the user to the right services.
The development of Pertimm is inseparable from its commitment to Innovation, Research & Development. Through its internal projects, its presence with competitiveness clusters (CapDigital …), through partnerships engaged in collaborative projects, Pertimm claims its values ​​and puts its principles into practice.
The Pertimm SaaS platform ensures the implementation of semantic search engines on all the structured or unstructured data. With more than 100 man-years R & D, this platform controls the relevance in every detail thanks to a highly developed back office.
Viky.ai is its platform for creating intelligent agents and chatbots. It contains its own natural language processing (NLP) technology, which is the result of research work done by Pertimm as part of its semantic search engine. The principle of Viky.ai is to be totally independent of the language and to allow a complete mastery of the language aspects. Viky.ai is the winner of the "SME Instrument" prize, under the Horizon 2020 program.

Contact